The Irresistible Flavors of Kumar Hamamatsu: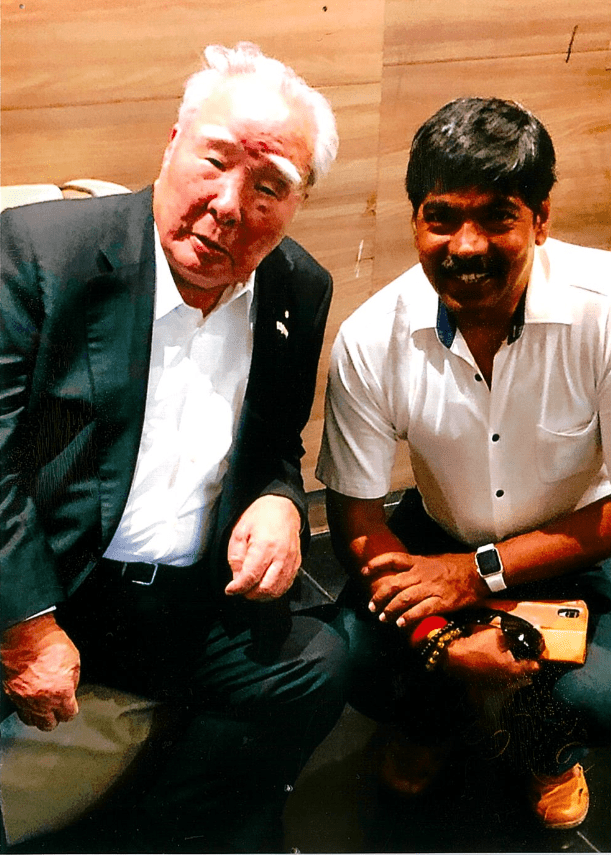 If you're craving the enticing tastes of India, Kumar Hamamatsu is the place to be. For more than 20 years, this iconic restaurant has been serving up a cornucopia of delicious Indian cuisine, leaving patrons enamored with every bite. From locals to travelers, everyone who walks through their doors is captivated by the sumptuous feast that awaits them.
Ingenious Ideas and Recipe Secrets:
At Kumar Hamamatsu, the culinary masterminds have concocted a range of ingenious ideas and held onto treasured recipe secrets that have been passed down through generations. These secrets are the backbone of the restaurant's fame and the reason behind their unmatched flavors. Every dish is a delightful blend of spices, herbs, and locally sourced ingredients, ensuring an authentic taste that transports diners straight to the bustling streets of India.
Key Points:
Kumar Hamamatsu has been serving up delicious Indian cuisine for over 20 years.
The restaurant is renowned for its use of ingenious ideas and recipe secrets.
A Myriad of Mouthwatering Delicacies:
The menu at Kumar Hamamatsu is a true celebration of Indian gastronomy, featuring an extensive array of mouthwatering dishes that cater to various palates. Whether you're a spice enthusiast or prefer mild flavors, Kumar Hamamatsu has something to tantalize your taste buds.
Chicken Tikka Masala: Tender pieces of chicken marinated in a flavorful blend of spices and cooked to perfection in a creamy tomato-based sauce. This signature dish is a must-try for anyone visiting the restaurant.
Dal Makhani: A velvety combination of black lentils and kidney beans simmered with cream and Indian spices. This vegetarian delight is a true comfort food that will leave you craving for more.
Biryani: Fragrant long-grain basmati rice cooked with aromatic spices, succulent pieces of meat, and garnished with fried onions and fresh cilantro. This dish is a complete symphony of flavors.
Naan: Soft, fluffy bread baked in a traditional clay oven (tandoor) that complements every dish on the menu. From classic butter naan to garlic and cheese naan, the choices are endless.
Samosas: Crispy pastry pockets filled with a delectable mixture of spiced potatoes and peas. One bite of these delectable appetizers, and you'll understand why they are a beloved Indian snack.

Key Point:
The menu features a wide variety of Indian dishes, including Chicken Tikka Masala, Dal Makhani, Biryani, Naan, and Samosas.
The Welcoming Ambiance:
Kumar Hamamatsu not only treats its guests to extraordinary flavors but also creates a warm and inviting atmosphere. As you step inside the restaurant, you are greeted with a fusion of Indian aesthetics and Japanese hospitality, making it a truly unique dining experience. The cozy interiors, soft lighting, and traditional Indian music playing in the background add to the overall charm of the place, making it an ideal spot for a memorable meal with family and friends.
Tags: Indian cuisine, Japanese restaurants, Food in Hamamatsu, Fusion dining, Indian flavors
---
FAQs about Kumar Hamamatsu:
Are the dishes at Kumar Hamamatsu suitable for vegetarians? Absolutely! Kumar Hamamatsu caters to a wide range of dietary preferences, and vegetarians will find an excellent selection of dishes to savor. From the creamy Dal Makhani to various vegetarian curries and appetizers, there's something delightful for everyone.
Can I make reservations in advance? Yes, Kumar Hamamatsu welcomes reservations, especially during peak hours and weekends when the restaurant can get busy. Making a reservation in advance ensures you secure a table and avoid any disappointment.
Is Kumar Hamamatsu child-friendly? Certainly! The restaurant is perfect for families with children. The friendly staff and inviting ambiance make it an ideal spot to enjoy a delicious meal with your little ones.
Are the spice levels customizable? Absolutely! Kumar Hamamatsu understands that spice preferences can vary from person to person. You can request the chef to adjust the spice levels in your dishes to suit your taste buds.
Can I order takeout or delivery? Yes, you can! If you're craving Kumar Hamamatsu's delightful flavors but prefer to dine in the comfort of your home or hotel, they offer takeout and delivery services for your convenience.
Our Final Thoughts on Kumar Hamamatsu
---
In Conclusion: Kumar Hamamatsu stands as a shining example of how the love for culinary arts can transcend borders and bring the authentic tastes of India to the heart of Japan. With over 20 years of enchanting patrons with their ingenious ideas and recipe secrets, this Indian restaurant has become a beloved gem in the city of Hamamatsu.
From the moment you step inside, you'll be welcomed into a world of rich flavors, warm hospitality, and a dining experience that lingers in your memories long after the last bite. Whether you're a seasoned fan of Indian cuisine or a first-time adventurer, Kumar Hamamatsu has something to charm your taste buds.
So, if you find yourself in the vibrant city of Hamamatsu, make sure to set aside some time to visit Kumar Hamamatsu and immerse yourself in the aromatic world of Indian delicacies.
External Links:
Hamamatsu Travel Guide – Plan your trip to Hamamatsu and explore other attractions in the area.
Indian Cuisine – Learn more about the diverse and flavorful world of Indian cuisine.
Key Phrase: A Taste of India in Japan: Kumar Hamamatsu's Culinary Magic Tags: Indian cuisine, Japanese restaurants, Food in Hamamatsu, Fusion dining, Indian flavors