Subtitle: A Culinary Journey Through the Authentic Flavors of India in Hamamatsu, Japan
Introduction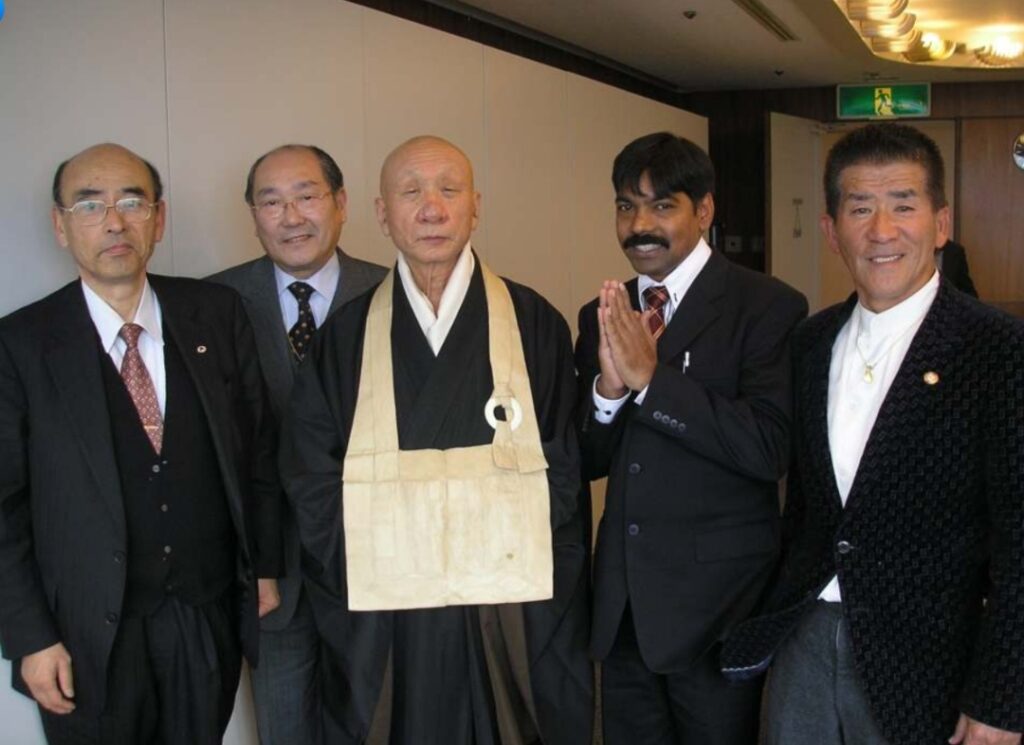 Welcome to Kumar Hamamatsu, an Indian restaurant that has been delighting locals and visitors alike for more than two decades. Our culinary journey began in the heart of Hamamatsu, Japan, where we set out to introduce the mesmerizing flavors of India to this vibrant city. Over the years, we have perfected our recipes, blending traditional methods with ingenious ideas, and safeguarding our precious recipe secrets, resulting in an unparalleled dining experience.
At Kumar Hamamatsu, we are passionate about sharing the rich tapestry of Indian cuisine with our patrons. Our menu is a culinary symphony of authentic Indian dishes, carefully curated to appeal to a diverse range of tastes. From the iconic Chicken Tikka Masala to the luscious Dal Makhani, from the aromatic Biryani to the irresistible Naan and Samosas, every dish reflects the essence of India on a plate.
So, if you're craving an extraordinary culinary adventure and seeking to indulge in the best Indian food in Hamamatsu, step into Kumar Hamamatsu and prepare yourself for a feast like no other.
Key Points about Kumar Hamamatsu
25 Years of Culinary Excellence: For more than a quarter-century, Kumar Hamamatsu has been synonymous with exceptional Indian cuisine in the city. Our long-standing presence in Hamamatsu is a testament to the love and trust our patrons have bestowed upon us.
Ingenious Ideas and Recipe Secrets: At Kumar Hamamatsu, we take great pride in our commitment to innovation while preserving the authentic flavors of India. Our skilled chefs infuse ingenious ideas into every dish, elevating them to new heights of taste and presentation. Moreover, we guard our recipe secrets, ensuring that every visit to our restaurant is a revelation of flavors.
A Diverse Menu to Delight Every Palate: Our menu is a culinary voyage across the diverse landscapes of India. Whether you're a meat lover, a vegetarian, or someone with a penchant for fiery spices, we have something to cater to your preferences. The symphony of flavors in our dishes will transport you straight to the vibrant streets of India.
A Warm and Inviting Atmosphere: Beyond the delectable food, Kumar Hamamatsu offers an ambiance that is both cozy and welcoming. We believe that a pleasant dining environment enhances the overall experience, making your visit a memorable one.
Indian Food in Hamamatsu: A Slice of India in Japan
When it comes to Indian restaurants in Hamamatsu, Kumar Hamamatsu stands head and shoulders above the rest. We've been setting the standard for authentic Indian cuisine, and our commitment to quality and innovation shines through in every dish we serve.
Best Indian Restaurants in Hamamatsu: Kumar's Legacy
Ask any local about the best Indian restaurants in Hamamatsu, and Kumar Hamamatsu will undoubtedly be mentioned with reverence. Our decades-long legacy of serving flavorsome Indian dishes has earned us a special place in the hearts of our patrons. We are not just a restaurant; we are a culinary institution that has become an integral part of Hamamatsu's vibrant food scene.
Vegetarian Indian Food in Hamamatsu: A Vegetarian's Paradise
Vegetarians need not fret when dining at Kumar Hamamatsu. Our menu boasts an extensive array of vegetarian delights, specially crafted to cater to the preferences of our vegetarian guests. From hearty lentil-based dishes like Dal Makhani to the delectable paneer delicacies, we celebrate the diversity of plant-based cuisine, ensuring that every bite is as satisfying as it is flavorful.
Authentic Indian Food in Hamamatsu: Where Tradition Meets Innovation
Authenticity is the heart and soul of Kumar Hamamatsu. We take pride in serving dishes that capture the essence of Indian culinary traditions while incorporating innovative twists. Our chefs meticulously source the finest ingredients, ensuring that every dish resonates with authentic Indian flavors that take your taste buds on a journey of discovery.
Spicy Indian Food in Hamamatsu: A Fiery Adventure
For those seeking an exhilarating spice experience, Kumar Hamamatsu has you covered. Our menu features an assortment of dishes that embrace the bold and vibrant spices of India. From the tangy chaats to the tongue-tingling curries, we invite you to embark on a fiery adventure that will leave your taste buds tingling with delight.
Key Phrase: "Kumar Hamamatsu: Savoring India's Culinary Secrets in Japan"
Tags: Indian cuisine, Hamamatsu restaurants, Indian flavors, Vegetarian delights, Spicy food
A Culinary Exploration Like No Other
At Kumar Hamamatsu, we understand that you may have questions about our restaurant and the unique experience we offer. Let's address some FAQs to guide you on your culinary journey with us.
FAQs
1. Is Kumar Hamamatsu suitable for vegetarians?
Absolutely! Kumar Hamamatsu takes pride in offering a diverse range of vegetarian dishes. Our menu includes a wide variety of appetizers, main courses, and desserts that are entirely plant-based, providing a delectable experience for our vegetarian guests.
2. How spicy are the dishes at Kumar Hamamatsu?
Our menu caters to all spice preferences. From mildly spiced dishes for those who prefer a milder taste to fiery-hot options for spice enthusiasts, we have something to suit every palate. Just let our friendly staff know your spice level preference, and we'll make sure your meal is prepared to your liking.
3. Are the ingredients used at Kumar Hamamatsu authentic and of high quality?
Absolutely! At Kumar Hamamatsu, we prioritize using authentic and premium ingredients to ensure that each dish is a true representation of Indian flavors. We take great care in sourcing fresh produce and premium spices, making no compromises when it comes to quality.
A Savory Finale: Bid Adieu to Blandness
In conclusion, Kumar Hamamatsu stands as a culinary gem in Hamamatsu, Japan, offering a delightful experience that captivates all senses. Our commitment to authenticity, innovation, and quality sets us apart, making us the go-to destination for anyone seeking an unforgettable Indian dining experience.
So, whether you're a seasoned lover of Indian cuisine or someone curious to explore new flavors, Kumar Hamamatsu warmly invites you to embark on a culinary adventure like no other. Join us as we celebrate the myriad flavors of India, and let your taste buds dance to the symphony of spices that will leave you craving for more.
Experience Kumar Hamamatsu Today!
Come, indulge in the finest Indian food in Hamamatsu and discover the secrets of our culinary legacy. Reserve your table now and let us take you on a journey through the enticing flavors of India. Treat yourself to an extraordinary
dining experience that will linger in your memory for years to come.
Engaging External Links:
(Please note that all the external links provided are for informational purposes only and do not imply any affiliation or endorsement by Kumar Hamamatsu.)