Introduction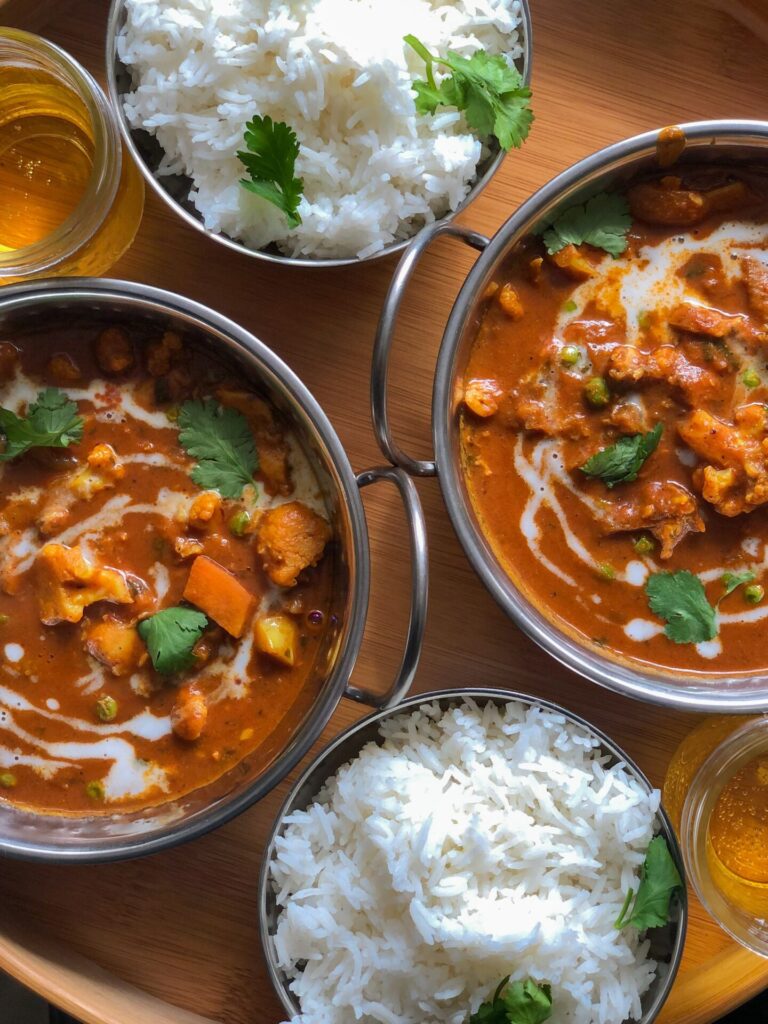 Embark on a grand culinary journey as we unravel the diverse and delightful world of Indian thalis. Each region in India boasts its unique thali, a platter that offers a balanced and harmonious blend of flavors, textures, and aromas. In this blog post, we'll explore some of the most iconic thalis from different states, each representing the culinary traditions of its region.
Key Points
Maharashtrian Maharaja: The Lavish Marathi Thali
Indulge in the royal spread of Maharashtra's thali, adorned with a rich array of vegetables, lentils, and lip-smacking desserts.
Delight in the flavors of puran poli, vada pav, pav bhaji, and the iconic amrakhand.
Rajasthani Royalty: The Vibrant Rajasthani Thali
Immerse yourself in the vibrant and regal flavors of Rajasthan, where every dish reflects the state's rich cultural heritage.
Relish the delights of dal baati churma, gatte ki sabzi, and the decadent mawa kachori.
Kerala's Coastal Treasure: The Serene Sadhya
Experience the coastal charm of Kerala's sadhya, an elaborate feast served during festivals and celebrations.
Savor the authentic taste of avial, olan, erissery, and the must-have banana leaf rice.
Gujarati Grandeur: The Wholesome Gujarati Thali
Explore the vibrant and wholesome flavors of Gujarat, where the thali is an assortment of savory, sweet, and tangy delights.
Delight in dishes like dhokla, khandvi, undhiyu, and the evergreen mango shrikhand.
Bengali Bonanza: The Cultural Bengali Thali
Dive into the cultural tapestry of Bengal with its thali, highlighting the region's love for fish, rice, and sweets.
Savor the flavors of macher jhol, doi maach, panch phoron torkari, and the delectable roshogolla.
(Long Trending Keywords: Indian thali, Maharashtrian cuisine, Rajasthani dishes, Kerala sadhya, Gujarati delicacies)
External Links:
(Please note that the external links provided are for informational purposes only and do not imply any affiliation or endorsement by Kumar Hamamatsu.)