When it comes to the culinary scene in Hamamatsu and the rest of Japan, one name stands out – Mr. Binay Kumar, the owner of Kumar Restaurant. Not only is he a renowned figure in the food industry, but he is also highly respected by the Indian community, diplomats, and Japanese business persons alike.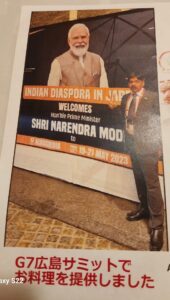 Mr. Kumar's journey to success has been nothing short of remarkable. Born and raised in India, he decided to pursue his passion for cooking and hospitality at a young age. After completing his culinary education, he ventured to Japan, where he found his true calling.
Over the years, Mr. Kumar's dedication and hard work have earned him recognition from both the Government of India and Japan. His active participation in initiatives between the two countries has played a significant role in strengthening bilateral ties.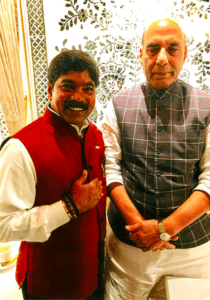 One of the highlights of Mr. Kumar's career is his role as the official caterer for numerous international events. His culinary expertise has been enjoyed by many esteemed guests, including ministers and respected individuals from both India and Japan.
The most recent feather in Mr. Kumar's cap was his involvement in the G7 summit held in Kyoto in 2023. As the official caterer for the event, he had the honor of serving world leaders, including the Prime Minister of India.
Mr. Kumar's restaurant, Kumar Restaurant, has become a go-to destination for food lovers in Hamamatsu. The establishment offers a culinary journey through the flavors of India, with each dish meticulously crafted to perfection.
Whether it's the aromatic biryanis, flavorful curries, or delectable tandoori specialties, Kumar Restaurant never fails to impress. The use of authentic Indian spices and fresh ingredients ensures an unforgettable dining experience for every visitor.
What sets Kumar Restaurant apart is not only the exceptional food but also the warm hospitality provided by Mr. Kumar and his team. Their commitment to customer satisfaction has earned them a loyal following in Hamamatsu and beyond.
In addition to his culinary achievements, Mr. Kumar is known for his philanthropic endeavors. He actively supports various charitable causes, both in Japan and India, making a positive impact on society.
As a respected personality in Hamamatsu and overall Japan, Mr. Binay Kumar continues to inspire aspiring chefs and entrepreneurs. His passion, dedication and unwavering commitment to excellence serve as a shining example for the future generation.